Network migration to 100Gb introduces a new series of challenges: From managing a higher traffic network capacity volume to migrating your existing security services and handling more complex security needs. All of these must be addressed to ensure a successful migration. You will need a network packet broker (NPB) that grants you the visibility and flexibility to make this happen.
A good NPB will let you:
Easily and efficiently add and administer multiple security solution devices, while reducing operating expenses and downtime.

Benefit from cost-optimized security solution devices, while lowering the overall upfront cost of the migration and ultimately improving ROI.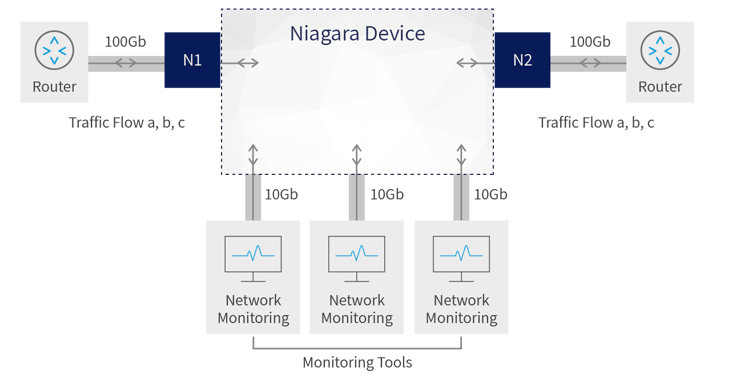 The migration to a 100Gb link is completed and the legacy inline
security appliances are processing up to 10Gbps of traffic each.