Single-pane of glass for the visibility layer is a critical mechanism for Network and Security Operations (NetSecOps) to enable them to locate, isolate, and provision network visibility solutions for performance and network security related applications. In today's fast-paced, digital-first ecosystem, complete visibility is vital in maintaining control of your network and eliminating (or at least minimizing) blind spots and infrastructure downtime.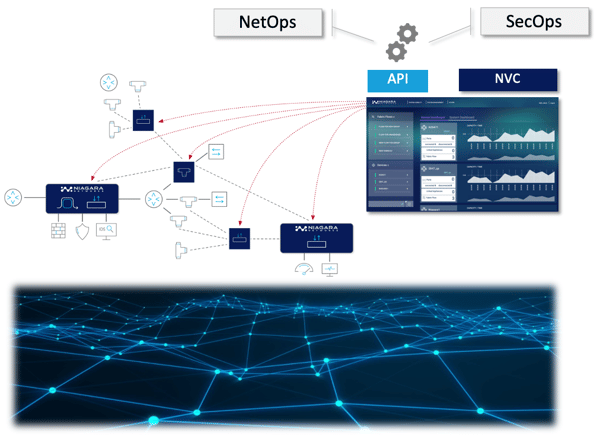 The pro-active visibility management mechanism should address the following three primary concerns:
1.
Enable a comprehensive 360° network visibility (on your visibility layer)
2.
Enable simple and intuitive configuration
and provisioning of the visibility infrastructure as an intelligent cross connect
3.

Empower NetOps and SecOps to serve business agility enablement and maximum security posture